Bergerac® Circle Collection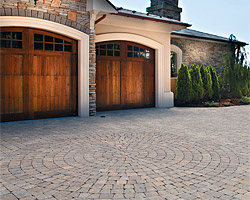 A dynamic accent
The Bergerac collection includes the sizes and shapes needed to create dynamic circle patterns – those special accents that can often mean the difference between nice and wow. The circle was developed to complement the colors and texture of Belgard's standard Bergerac pavers.
Colors and Shapes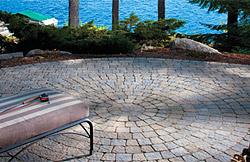 Actual color and size may vary. To assure your total satisfaction, please request samples of the style and color you're interested in.

Amaretto*

Brittany Blend

Charcoal Blend

Fossil Beige*

Sable Blend
*NEW for 2012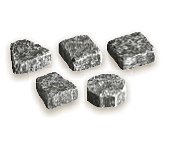 Circle
2 3/8" x 5 1/2" x variable
BERGERAC® Circle Specifications
Height
Length
Width
Square Foot
Per Cube
Square Foot
Per Layer
Weight
Per Cube
2 3/8"
variable
5 1/2"
59.6
9.93
1485 lbs.
One pallet can create one (1) circle with 7 ft. 11 in. diameter;
Two pallets can create one (1) circle with 11 ft. 7 in. diameter;
Four pallets can create one(1) circle with 15 ft. 8 in. diameter.
Full cubes only.