Dublin Domino™ Collection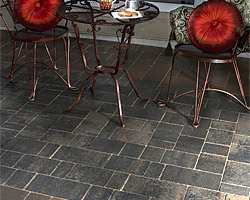 One size, three different looks
Dublin Domino adds beauty and durability to any outdoor living space. Dublin Domino's utilization of false joints gives the appearance of multiple paver sizes. The single sized unit offers three different looks, giving you ultimate design flexibility and easy laying patterns for reduced installation time and beautiful results.
Colors and Shapes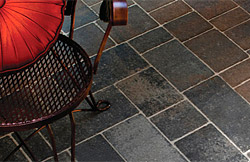 Actual color and size may vary. To assure your total satisfaction, please request samples of the style and color you're interested in.

Bella*

Fossil Beige*

Silex Grey*
*NEW for 2012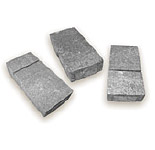 Multi-piece
2 3/8" x 6" x 12"
DUBLIN DOMINO™ – Specifications
Height
Length
Width
Sq. Ft.
Per
Pallet
Layers
Per
Cube
Sq. Ft.
Per
Layer
Pieces
Per
Sq. Ft.
Weight
Per
Cube
2 3/8"
6"
12"
120
10
12
2
3060
Each pallet contains 240 pieces.