Mega-Arbel® Collection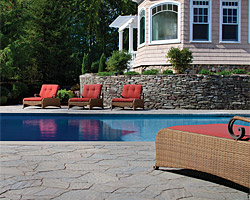 A natural look on a grand scale
Mega-Arbel pavers give homeowners the perfectly integrated, natural-looking hardscapes they desire. Its scale is similar to natural flagstone and roughly two times larger than Arbel Stone, its smaller counterpart. Plus, installation is easy – cutting is reduced to a minimum due to its ingenious interlocking design.
Colors and Shapes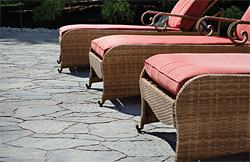 Actual color and size may vary. To assure your total satisfaction, please request samples of the style and color you're interested in.

Danville Blend

Sable Blend

Silex Grey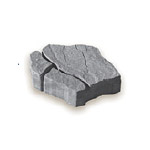 Mega-Arbel
Main Module
3 1/8" x 15 3/8" x 21"
Note: There are 6 different configurations within the same basic footprint.
MEGA-ARBEL® Stone Specifications
Height
Length
Width
Sq. Ft.
Per Cube
Sq. Ft.
Per Layer
Weight
Per Cube
3 1/8"
21"
15 3/8"
78.26
8.69
2660 lbs.
NOTE: To help avoid scuff marks, Belgard recommends the use of a neoprene or rubber pad attachment on the plate compactor.