Portage Stone™ Collection

Natural distinction
Emulating the look of natural flagstone, Portage Stone offers a distinctive appearance. With a wide range of surface textures, Portage Stone works in harmony with the surrounding landscape.
Colors and Shapes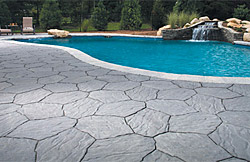 Actual color and size may vary. To assure your total satisfaction, please request samples of the style and color you're interested in.

Bella*

Grey/Charcoal

Tan/Charcoal
*NEW for 2012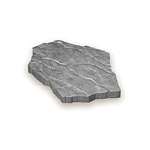 Portage Stone
1 11/16" x 15 3/8" x 21"
Not recommended for driveways.
PORTAGE Stone™ Specifications
Length
Width
Height
Square Foot
Per Cube
Pieces
Per Cube
Weight
Per Cube
21"
15 3/8"
1 11/16"
121.5
90
2413 lbs.
NOTE: Belgard does not recommend the use of any type of plate compactor on this product.