Subterra® Stone Collection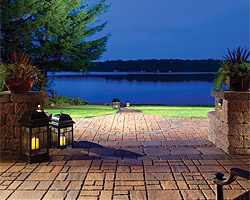 Great-looking and green-friendly
Subterra Stone might very well be the most attractive, natural-looking permeable paver on the market. Featuring a false joint structure, it offers the elegant look of chiseled stone, yet it's easy to install. Subterra is ideal for homeowners who desire environmental stewardship without compromising beauty and style.
Colors and Shapes

Actual color and size may vary. To assure your total satisfaction, please request samples of the style and color you're interested in.

Bourbon Beige

Chatham Beige

Norvick Grey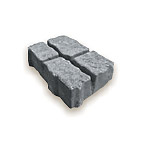 Subterra
3 1/8" x 7 5/8" x 11 3/8"
Note: There are 12 different configurations within the same basic footprint.
SUBTERRA® Specifications
Height
Length
Width
Square Foot
Per Cube
Layers
Per Cube
Square Foot
Per Layer
Weight
Per Cube
3 1/8"
11 3/8"
7 5/8"
106.2
9
11.8
3445 lbs.
Please note that an interlocking permeable paver installation will vary greatly from a typical interlocking concrete paver installation and will differ on a job to job basis. Please contact your local Belgard Sales Representative for more details. See the Belgard Permeable Paver detail at www.belgard.biz.